Young Circle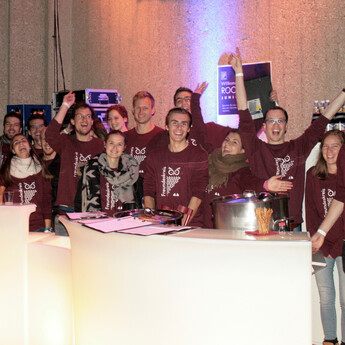 Young, committed members, mainly students and apprentices with diverse technical and scientific interests, get together in the Junior Circle.
With more than 70 members, the junior circle has become an energetic group that contributes many new ideas and suggestions. To make membership in the Freundeskreis more accessible to young people, a mentorship programme has been established in recent years. The mentor not only pays the membership fee, but ideally also maintains personal contact with the junior member.
Interested?
Events hosted by the Junior Circle include the popular Rooftop Bar atop the planetarium on the annual Long Night of Museums and a regular series of exclusive workshops that give the juniors special access to various companies and industries.